Axxys - Dont Know What to Order ? - Phone us on 01952 608853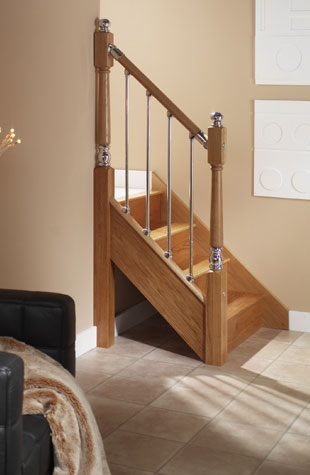 Axxys Oak with Chrome Balusters
---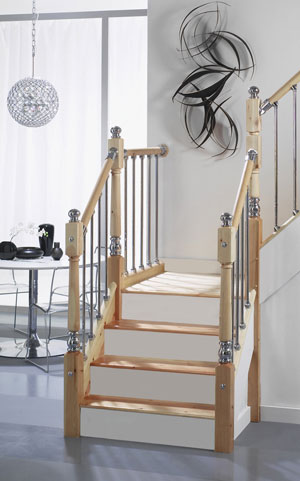 Axxys Pine handrail and newel poss with Chrome Balusters and balustrade fittings. (Axxys Origin)
---
Axxys on a Pine staircase with Chrome fittings. We offer made to measure pine staircases in all sizes and configurations.
---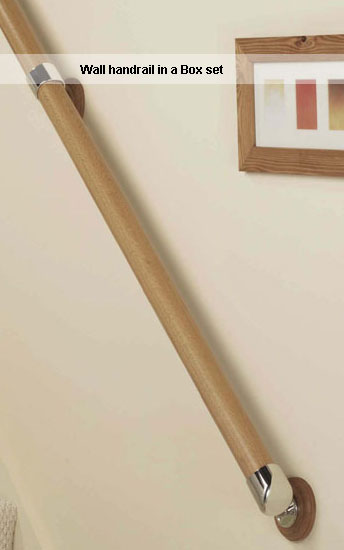 The Axxys wall handrail in a box set is currently our most popular choice when it comes to wall handrails - For Prices or to Order the Axxys Wall handrail Set click here.
Need it Now - We carry Stock on Axxys Wall Handrail in a box sets. 01952 608853
Wall Handrail In A Box
This Axxys branded product is an off-the-shelf handrail for enclosed staircases that do not require newels or spindles. An innovative handrail and bracket system that comes in kit form and screws directly onto the wall, the product is pre-finished and available in beech, pine and oak timber options. For Prices or to Buy online Click here.
More on Axxys - Axxys stairparts
Axxys Evolution
Looking for Something Special ?
Vision Balustrading Option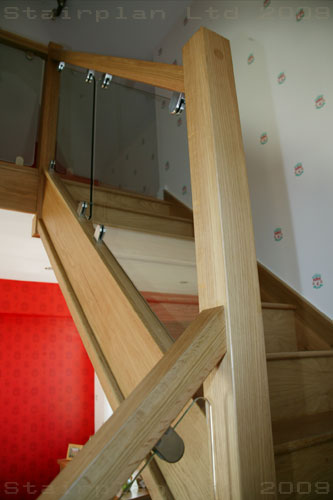 Oak vision staircases from Stairplan - Toughened Glass balustrade panels and Oak SQ Handrail phone us for details 01952 608853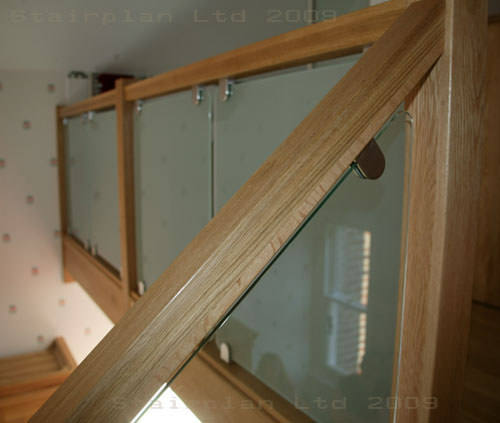 Ask for the Vision Balustrading option when requesting a quotation for your new staircase.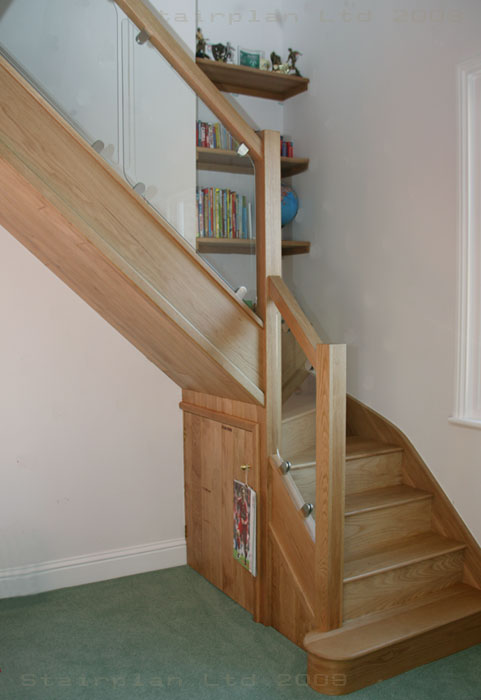 Looking for a Universal solution look at the S-Vision Balustrading
Help On Axxys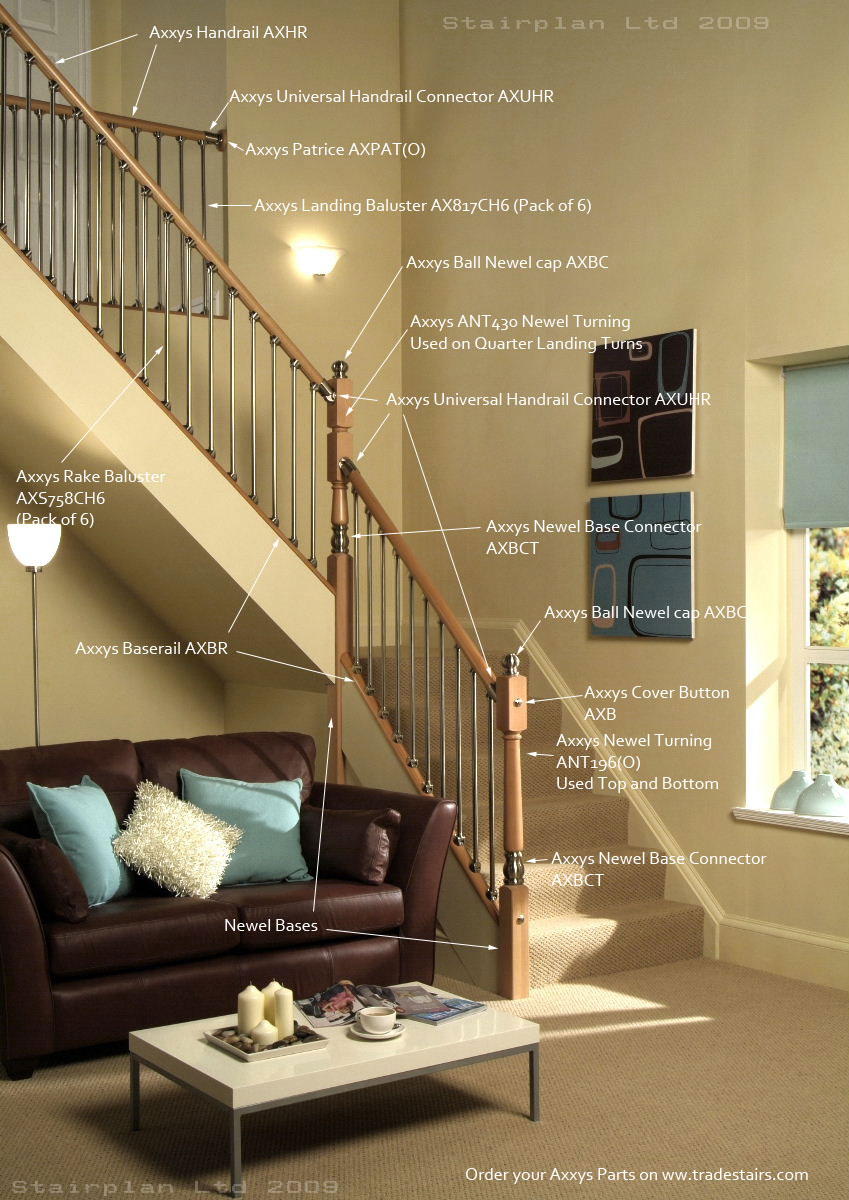 Look at the new S-Vision Glass Balustrade