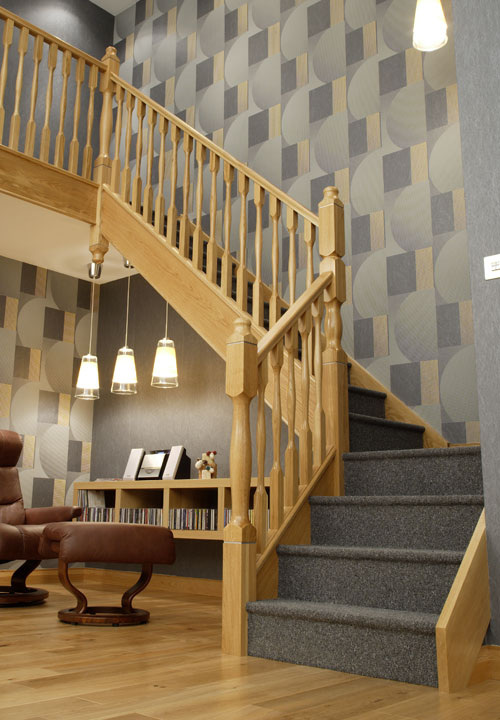 Modus
Modus stairparts offer a quality contemporary feel , moreover it is modern yet retains the beauty of natural Oak for those who value the look and feel of wood.
There is a consistent style within the Modus range, with similar decorative turned features on newels and spindles for a uniform look and continuity running right through the stair.
Modus Stair Parts are now available on our online shop - Modus Stair Parts to Order Online
Alternatively email you requirements to us sales@stairplan.com .
Also look at
Ikon Stairparts
Axxys Stairparts
Craftsmans Choice Stairparts
Modus Handrail parts
Modus Newel Turnings
Modus Stair Spindle
Modus Contemporary Handrail